Download the Estate Planning Guide
Read the in-depth information about Estate Planning best practices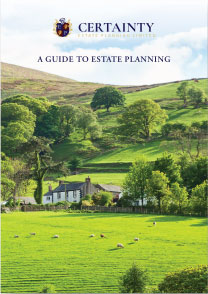 Our Guide to Estate Planning is a comprehensive document outlining the most important steps everyone needs to take in their quest for Estate Planning.
The purpose of this guide is to educate and provide you with an introduction to the services typically associated with robust Estate Planning solutions. Download our free guide to learn more about:
What is Estate Planning, and why should everyone do it?

What taxes and other issues can your loved ones be exposed to if you don't carefully plan your estate?

How will your assets transfer when you pass away?


The documents you'll need and the documents you should consider.

Typical Estate Planning solutions and how you can get started.
This guide is provided for educational purposes only and it's not intended to be legal or tax advice. The information provided within was accurate at the time of publication and is subject to change without notice. We recommend that you hire an estate planning professional or a tax planning advisor to discuss how current laws and regulations apply to your situation.